Venue & Accommodation
NICOGRAPH International 2022 will also take place at the Multi-Purpose Digital Hall in the west area of Tokyo Institute of Technology, Ookayama Campus.
Tokyo Institute of Technology
Tokyo Tech is the top national university for science and technology in Japan with a history spanning more than 130 years. Of the approximately 10,500 students at the Ookayama, Suzukakedai, and Tamachi Campuses, half are in their bachelor's degree program while the other half are in master's and doctoral degree programs. International students number 1,700. There are 1,200 faculty and 600 administrative and technical staff members.
Multi-Purpose Digital Hall
This hall could be used for academic lectures, symposium, remote conferences, drama, music performances and other various purposes. Also, it is designed to be connented to other lecture rooms for the audio- visual communication as a core centre through Tokyo Tech network system.
Address | 2-12-1 Ookayama, Meguro-ku, Tokyo, 152-8550, Japan
Access
Please check the following link for the details of train access to Ookayama from major transportation hubs.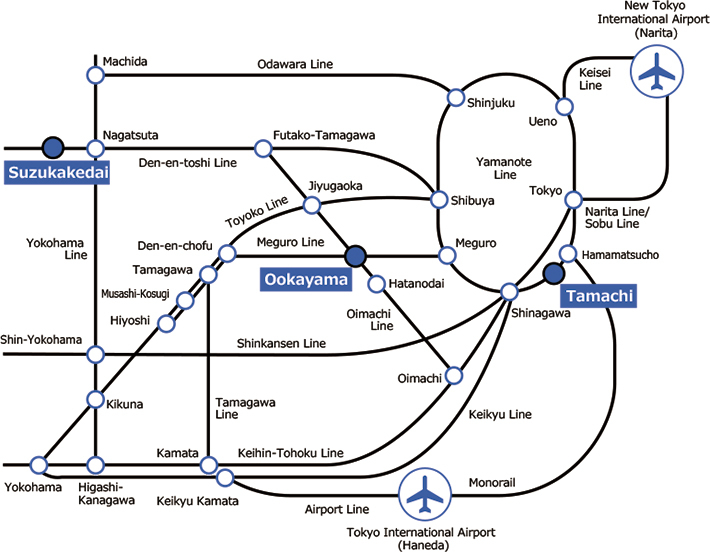 Accommodation
Please reserve appropriate hotels at your preference. We normally recommend hotels in Meguro or Oimachi, from where you can take a train to come to Ookayama directly. The following link will help you find your hotel.